Who we are
Since the foundation, D'Omkara has aimed to be a highly trusted accounting firm; we have placed value on social independence and offered high quality and specialised services. We offer something unique that large firms can't: Personal Engagement. In our firm, all the team members communicate closely with clients, have discussions from multiple perspectives and offer tailored advice. We consistently deliver that one to one service with a comprehensive understanding of our client's business and industry on a timely basis. Our clients include privately held companies, international and domestic. Each business is vital to us, and all receive that same high level of professional competence and personal service. We can do this because we bring our experience, senior-level of professionalism and relevant insights to every engagement.
ACCOUNTING AND TAXATION
We provide complete tax return and bookkeeping services whilst assisting our clients with complex ATO and ASIC dealings to ensure requirements are met.
CORPORATE BUSINESS ADVISORY
We guide our clients by assisting them in making progressive business decisions to ensure their financial success.
INDUSTRIES WE SERVE
We can work with clients from a diverse selection of industries.
We aim to inspire the passion that drives financial intelligence with the ultimate balance between outstanding client service.​
At D'Omkara Accountants, our mission is to foster an environment that encourages personal and professional growth.​
We are driven to ensure our firm is based upon the principles of respect, excellence, leadership and integrity.
Testimonials
Here are some client feedback on our services and how we could help them achieve their goals.
I have worked with Siva numerous times on mutual client matters. Siva excels in providing sound advice on financial and tax-related matters to clients. His enthusiasm for client service is a bonus.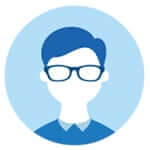 We recommend using D'Omkara Accountants and have successfully recommended D'Omkara to other organisations and people. Siva and his team are knowledgeable, supportive of their clients, and critically, understand the needs of organisations at different stages of their growth."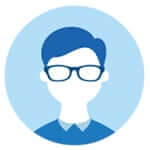 Contact
Click To Open Contact Form
Feel free to ask us any questions related to our services. We will be happy to answer you.
D'Omkara Accountants
Level 10, 30 Collins Street